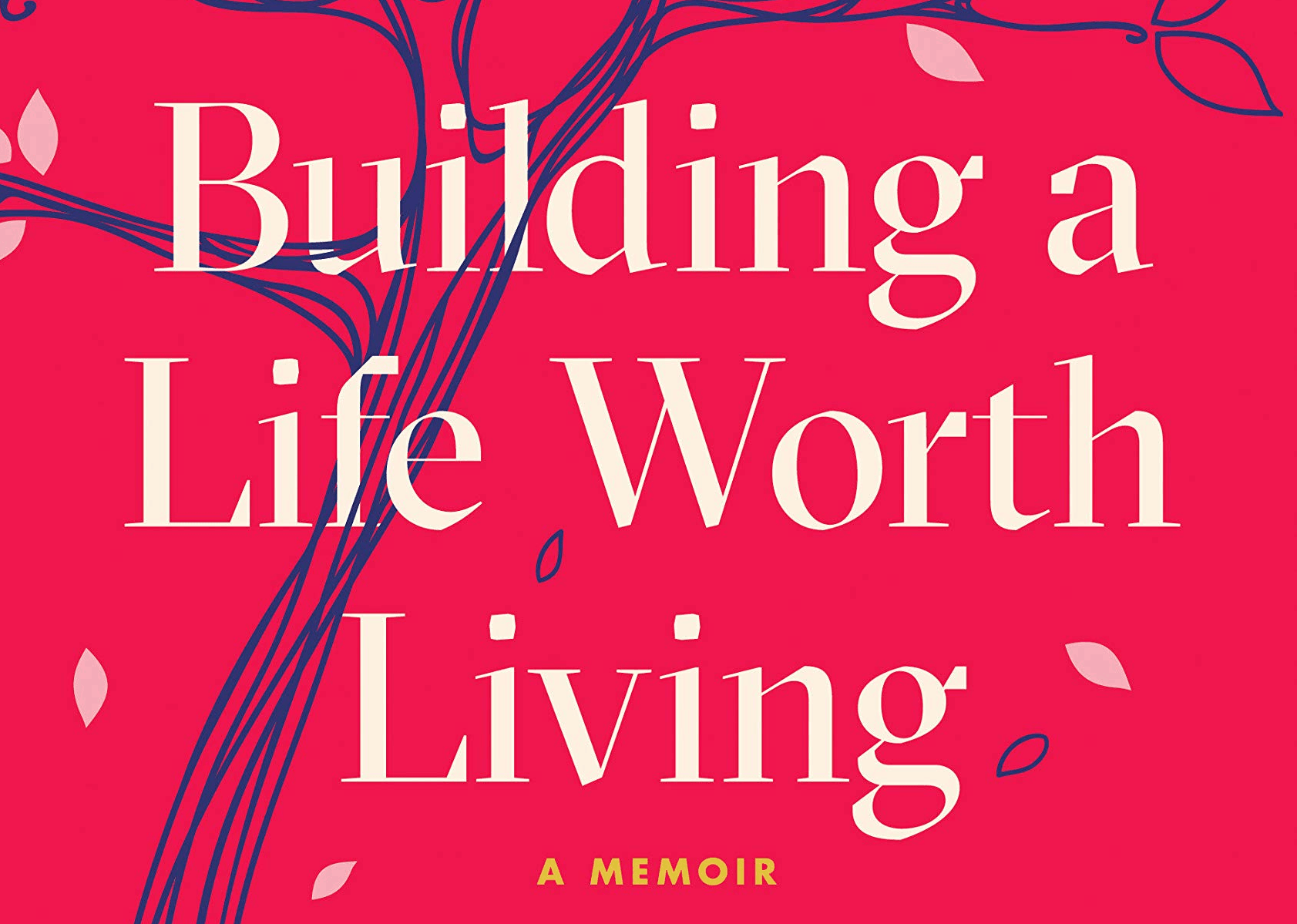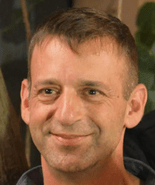 Yoray Barak is a Clinical Psychologist and Supervisor trained and living in Israel.  He graduated with a master's degree in psychology from Bar Ilan University.  He has been a military psychologist and the head of a public mental health unit.  Currently he is a DBT Practitioner and team leader of the Ami Team practising in and around Tel Aviv Israel.
The team of 7 therapists, including a psychiatrist, social workers and psychologists, are all solo independent practitioners who come together to deliver DBT. The team are keen to deliver DBT as adherently as possible and are pleased to be part of the wider DBT community represented by both BIDBT and SfDBT.
Yoray is Founder and head of the Israeli forum for promotion, development, and implementation of DBT in public health services.  He is a member of the Society for DBT in the UK and Ireland and has a long association with BIDBT having travelled to the UK specifically to attend a number of our workshops and also sending his team for Intensive Training.
Here he writes about the impact of reading Marsha Linehan's memoir Building a Life Worth Living during lockdown.
During the first wave of the novel coronavirus lockdown, I escaped the days of fear and uncertainty by reading, American psychologist and author, Marsha Linehan's book, Building a Life Worth Living. )Linehan 2020)
At the time, P, a young 28-year old woman, and I were in the middle of the most difficult and demanding psychological treatment that I have ever known.  P meets criteria for borderline personality disorder and was experiencing frequent, uncontrollable bouts of severe and dangerous self-harm.  Despite many treatment attempts over the last few years, she was not improving.
She was referred to me for Dialectical Behaviour Therapy (DBT) in a last-ditch attempt to change her destiny, although, at best, she was ambivalent about the prospect of the treatment helping her. According to P, if she was unable to succeed in this treatment, at least she would know that she had tried to find hope for herself in this world. More than once she said that reaching the goal of healing was second to being able to rule out this last option for help. "Once I fail in achieving this goal, I can walk away from the world knowing I did what I could."  Early in therapy, however, she shared her feelings that this therapeutic approach might have helped her if she had been given a chance earlier in life. She began to believe in DBT in general, but she feared that for her, it would be one attempt too late. She was steadfast in her belief that the stable door had been closed and all her horses had long since bolted.
Prior to my meeting with P, I was already an experienced therapist and had gained familiarity with the world of DBT. In recent years, I had devoted myself entirely to learning DBT theory and it led me on a professional development journey as well. I read many important texts from senior writers in the field, quite a few of whom I would later meet in advanced training and professional conferences. I also taught DBT in various settings and mentored therapists.
I felt well-equipped with the theoretical and practical knowledge in the world of DBT: dialectical philosophy, work assumptions, concepts, tools, skills, interventions, etc. Some DBT principles are inherited from the CBT school of thought, while others, including the extensive set of skills that clients are taught during treatment, originate from developments made by Dr. Linehan herself, who excelled at taking theoretical-abstract ideas and formulating them into practical behavioural therapeutic guidelines.
And all this time, up until I read Linehan's memoir, I believe that I was not sufficiently aware of an important element, which while not secret, was nevertheless not sufficiently emphasized within DBT literature. I will call it the "hidden ingredient."
On the face of it, the book deals with three tangent dimensions: in the first dimension — the fascinating story of Dr. Linehan's life and the many upheavals that she experienced during her early life. This story tells of the onset of her mental disorder through the stages of treatment to recovery. In the second dimension — the story of the treatment she created, from its difficult and long birth to the present day, in which her "baby" became a handsome child, sturdy and accepted in society.
In between, the author weaves the third dimension — the mainstays of emotional regulation skills, delivered firsthand, in a way that allows the reader to understand the context in which the emotional regulation skills were woven and shaped. In doing so, we learn that Dr. Linehan offered her patients nothing before first examining it in depth and applying it to herself.
There is also a fourth dimension consisting of a number of elements – values ​​such as determination, commitment, striving for victory, personal resilience and the ability to sacrifice. This dimension will outline the characteristics of the "hidden ingredient."
Dr. Linehan sees her work as fulfilling a purpose — to save people from hell, for which she saved herself first. To do so, therapists must devote themselves to their patients. The beginning of treatment for a patient in intense distress with a stormy life will often result in a storm in the therapist's world. A storm into which he or she has entered of their own free will.  A reading of the book illustrates that we cannot expect the person approaching the fire, even if only to save another, not to risk himself or get hurt. On the contrary. We can rest assured that he or she will be affected, too.
Dr. Linehan examines the commitment of her readers to this challenging task. She implements a well-known strategy, which is widely used in DBT – "the door in the face." It is as if she asks: "What is all this for? This is tedious work. Around the clock, progress is slow, you may lose this patient in whom you have invested so much, are you sure you want to embark on such an adventure?"
Dr. Linehan's sense of responsibility for the approach she has developed is so intense that she seems to be selecting for herself the leading warriors in an army of her making.
The treatment, according to her method, places us therapists, again and again at the center of a junction and the necessity of choice. On the right, a comfort area. On the left, a forest of uncertainty.  At the beginning of the DBT Skills Manual (Linehan 2015), Dr Linehan speaks clearly about the "hidden ingredient":
"When I teach my graduate students — who work with complex, difficult-to-treat individuals at high risk for suicide — I always remind them that they can choose whether to look out for themselves or to look out for their clients, but they cannot always do both. If they want to look out for themselves at a possible cost to their clients, I remind them that they are in the wrong profession.
"I dedicate this book to all those who have found the courage to carry on this work at a possible cost to themselves."
In contrast to the usual procedure, in which the patient signs a consent to perform a medical procedure, what is being asked here is the therapist's informed consent. The stern tone of her words, foretelling the difficulties, reminded me of the sincere and harsh words reflected by another leader, British statesman and army officer, Sir Winston Churchill, to his people: "I can offer nothing but blood, toil, sweat and tears." Mr. Churchill knew something about harnessing people to a difficult task. First, never underestimate the difficulty of a hard task, he realized, building a true bond of trust. Second, promise hope. Be convinced of the rightness of the way and the possibility of achieving the goal. This speech, given at the British House of Commons, May 13, 1940, quoting "Blood Sweat and Tears," ends with the goal definition: "You ask, what is our goal? I can answer in one word: victory; victory at all costs, victory in spite of all terror, victory. No matter how long and difficult the road will be, for without victory, there is no survival."
And so, one day during the coronavirus lockdown in Spring, while reading Dr. Linehan's book, I corresponded with P. I noticed she had made a little progress and this evoked in me feelings of inspiration and pride. I wrote this to her without knowing yet, how and why I suddenly chose to quote Mr. Churchill: "This is not the end, this is not even the beginning of the end, this is perhaps the end of the beginning."
And so, between thoughts about the treatment and the patient, I continued to read the book. I found myself exposed to different characters, to situations, that indicate the values ​​that Dr. Linehan seeks to inspire in therapists delivering DBT. I learned about Dr. John O'Brien, Dr. Linehan's first doctor in the last two years of hospitalization from the ages of 18 to 20, who faithfully responded to all the letters that she wrote to him.
Later in the book, we learn that when she moved to Seattle, she chose to live in a relatively poor environment because in more affluent areas of the city there was no trace of black people living there. She writes how it seemed to her "wrong" to be in a situation where she passively cooperates with an exclusion of black people, so as always, she takes measures to choose what seems to be right. It comes at a significant cost. She passionately believes that a person must do everything in his or her power to have a positive effect on the environment. Elsewhere in the book, Dr. Linehan describes how she invited homeless people to live in her basement and provided for their basic needs. Her commitment and involvement in compassion and charity for human beings wherever they are shines through.
The spiritual world is another source from which Dr. Linehan derives her mission. As someone who grew up and was educated in the light of Catholic Christianity, and even seriously considered devoting her life to it, the subject of faith is a central tenet of Dr. Linehan's being. She shares with us an ongoing affair with God. Over the years, her faith in God is painted in different shades, spiritual centres that serve her as an anchor change, and she finds God in different ways and places. Beyond the general interest in faith and religion, Dr. Linehan shares her fondness and intense attraction from childhood to the Christian saints whose lives are the story of sacrifice on the altar of faith (p. 47). Most of all, she has adored Saint Agatha of Sicily, who, from childhood, dedicated her life and body to God and remained committed to faith and her values, during and after undergoing unbearable physical and mental torture. Dr. Linehan had chosen Agatha's name for her confirmation name, and she tells us of trials and tests she put herself through to establish whether she had the determination and ability to sacrifice herself.
The spiritual-faith component is a critical element in the dialectical-behavioral approach, for in the circumstances of those who live in hell, it is difficult to strive for victory without some belief. According to Dr. Linehan, the spiritual framework can help the therapist and the patient in finding meaning, hope, wisdom and, when necessary, also comfort.  For patients and therapists without a spiritual or faith-based approach, Dr Linehan invites both to have faith in the data of the treatment – that DBT can transform lives that were previously unbearable.
When I came across countless examples of her stringent demands from therapists, I was strengthened by the sense that she had brewed into the declared elements of therapy another spiritual component, whose function is motivational. It is about strengthening therapists in the fight against hopelessness. It is to courageously dare to try again and again, patient as caregiver, and row together in one boat on the way to a safe shore.  She urges us to recognize the greatness and sanctity of the role we play, the role for which we have volunteered. We may be the last thread that binds someone to life.
One of the important messages that Dr. Linehan seeks to convey to both therapists and patients is that stopping suffering is not an end in itself; a person seeking to escape from personal hell needs an overarching goal, which will be the northern star of the rescue campaign. Thus, the first stage in any treatment should be the stage of creating a dream for a new, better and meaningful life.  As a therapist, I encounter patients' great difficulties in developing expectations about the possibility of another and better life — a difficulty that stems from the failure of endless courageous and repetitive attempts to live that end in disappointment, burned into memory, serving as a warning sign: "Danger, hope before you."
After reading her memoir, I returned to the main points of Dr. Linehan's theoretical material, and here, with the help of these new insights, endless examples unfolded before my eyes, in which she seems to point to the radical commitment component in her approach. This radical commitment by the therapist is the "hidden ingredient." Her assumptions about treatment advocate for the patient while encouraging him or her to make the required changes. She emphatically insists that patients cannot fail in therapy, whereas therapists and the therapy can fail.  Therapists are responsible for the success of the treatment, and Dr. Linehan provides them with a wealth of support tools along this difficult path.
The road to recognition of DBT and her pioneering role was hard and difficult.  As a woman in a largely male-dominated field, it took time for her work to be acknowledged.  The barriers and obstacles she faced contributed to her keeping her own mental health struggles silent for so long.  Her fear being that her work would not have been treated as seriously if her history had been known.  Her tenacity in the face of difficulty are precisely the qualities therapists need to deliver DBT to their patients.
In the face of the great difficulties I encounter in my work, I also sometimes wonder about the path I have chosen, the motives for it, or the behavioural language – the reinforcements that maintain my behaviour. I feel there is something powerful, sometimes addictive and very satisfying when working with patients such as P, allowing the ״hidden  ingredient" of radical commitment to grow within. When you adopt it, you are operating on the "battlefield" out of a supreme sense of responsibility. When you succeed, you help save your patient's life. Saving lives makes life worth living and will often require you as a therapist to take some risks. Dr. Linehan advises us: "So, if you are helping someone who is in hell, holding them physically and emotionally, don't interpret their absence of thanks as a sign that you are not giving them what they desperately need. You very probably are."  (p. 94)
P and I have not yet reached a safe shore, but we are definitely making progress. There is something contagious about the fighting spirit drawn from the radical commitment. After a while, the patient adopts it, and at times, she is the one who points to achievements, seeks to encourage me, to emphasize there is a reward for our efforts. As a team, we have a much greater incentive capacity than for each of us individually.
I would like to thank you Dr. Linehan, for being a teacher, a role model and an example of the uncompromisingness you have provided us with endless elements that make up DBT together and, of course, for one "hidden ingredient."
Linehan MM (2015). DBT Skills Training Manual 2nd edition. The Guilford Press, New York.
Linehan MM  (2020) Buiding a Life Worth Living: A Memoir: Random house