Integral Business Support Ltd
Integral Business Support Ltd has a long history of collaboration with partners in business and academia.
British Isles DBT Training has held a long relationship with Behavioral Tech LLC of Seattle, USA and has been offering training in Dialectical Behaviour Therapy in the UK and Ireland since 1999.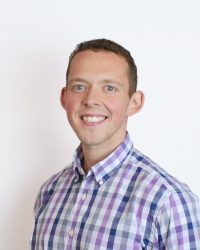 Dan Owen
Dan is the Executive Training Coordinator for British Isles DBT Training.  Dan joined the organisation in 2014 as Event Liaison Team Leader to manage the logistical arm of the business, overseeing and liaising training events across the UK and Ireland.  During his time in this role Dan managed and attended over 70 DBT training events in the British Isles and has since managed training events for successful implementations overseas in countries such as Denmark, Lithuania, Hong Kong and Poland.  Dan is now responsible for the development and strategic output of the business, advising on all levels, from clinicians beginning their DBT journey through to working with Clinical Leads looking to implement comprehensive DBT Trust wide, in a range of clinical settings.  In his spare time Dan is a keen runner and also enjoys long walks with his dog.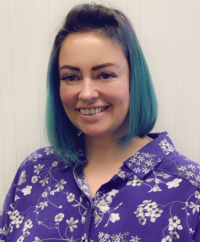 Ceri Davies
Ceri joined Integral Business Support Limited nine years ago.  She started with the company as the Administration Liaison Officer assisting with enquiries regarding training possibilities and supplying administration backup to the office.  Over the years her role has evolved and she now oversees the accounts, providing support to business development and handling credit control. When not managing the numbers in the office and supplying the financial reports for monthly meetings, Ceri's outside interests include the gym and horses.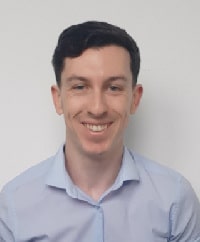 Brandon Humphreys
Brandon joined Integral Business Support Limited as an Office Apprentice in 2013.  During his seven years with the company, his job role has expanded and developed.  Brandon now manages all administrative logistics, assists with client relations, and helps deliver an excellent sales experience for the new and existing clients.  No two days are ever the same and it's that variety that Brandon really enjoys – as well as being able to be hands on from the beginning to the end with all of the British Isles DBT training events.  In his spare time he loves to watch football and spend time with his friends and family.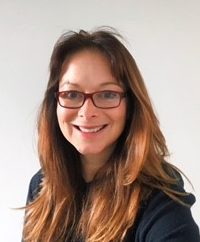 Michelle Hayward
Michelle joined Integral Business Support Limited in 2017 as a Self-Employed Bookkeeper and has recently become a permanent member of the team. Michelle is responsible for the day to day running of the Finance Department, producing Management, Quarterly and Year End Financial Reports. When Michelle is not submersed in numbers, you will find her dancing her socks off, her speciality being West Coast Swing.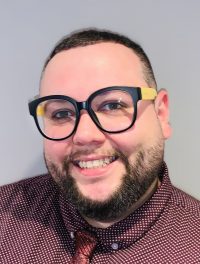 Roo Maskall
Roo is the company's Training Coordinator which means he is responsible for the successful delivery of all of our training events, both physical and virtual. He looks after our dedicated team of Event Liaisons – who you will no doubt meet if you sign up to one of our courses. Prior to joining the British Isles DBT Training family, Roo has worked within retail, education and administration which has seen him work locally and internationally. Away from work, Roo is a keen amateur dramatist – serving as writer, actor and director for a local amateur theatre company.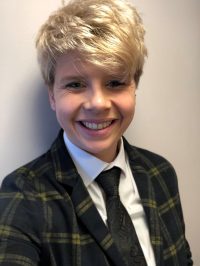 Hannah Brockley
Hannah works as one of our dedicated Event Liaison Team. Hannah will be there to support you during your training with any questions and queries and at an 'in-person' event Hannah will be the one pointing you in the direction of the food.
Hannah has a diverse and varied background as an International speaker around personal development and self-improvement.  When Hannah is not on a stage or in front of a camera, or looking after you at your training you will usually find her spending time with her dog, at the gym, eating chocolate and drinking tea.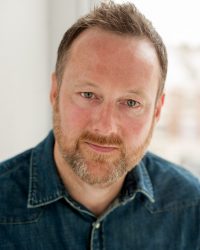 Simon Reilly-Price
Simon is another member of our reliable Event Liaison Team. Simon's role involves acting as support for event delegates as well as ensuring the smooth running of seminars and webinars. Having many years of experience in positions where customer service was paramount, including owning his own delicatessen, Simon has spent 2020 learning how to live in a Zoom 'Virtual universe'.  Outside of work Simon is a very keen cook and also, in his own words, a very bad Buddhist.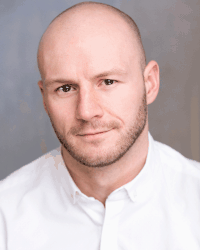 Andy Heath
Andy is the third member of our Event Liaison Team and enjoys working alongside the trainers and the attendees on our DBT training events.  Away from DBT, Andy is a professional actor and dancer.  When Andy isn't up and down the country performing or filming he can be found either teaching dance for a local children's theatre company or helping out at his local amateur theatre. He's not dramatic at all !