The Ray Miles Travel Bursary
These are open level and suitable to anyone interested in their content. The workshops outlined below are suitable as an insight into the treatment or for continued professional development (CPD)
Bursary Introduction:
British Isles DBT Training are proud to introduce the Ray Miles Travel Bursary to prospective DBT Teams across the International community. The Bursary has been set up in dedication to our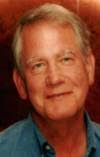 friend and colleague Professor Ray Miles. Apart from his many distinctions as a management scientist and technology transfer champion in a 40-year career split equally between industry and academia, Professor Ray Miles was a great communicator with a wonderful sense of humour, an avuncular larger-than-life figure, and a friend. He played a vital role both at the inception of the company in 1997 and at a pivotal moment in the subsequent history of British Isles DBT Training. He served as our senior non-executive director during the years when the company began to transform itself into the force for dissemination of DBT that it is today, forging strategic links with academic partners through the British government's Knowledge Transfer Partnership scheme before his untimely death in 2006. Both he and his widow Norma were extremely avid globetrotters throughout this period – hence the appropriateness of attaching his name to the award – and succeeded in visiting many countries that will in due course prove eligible to participate in the bursary scheme, and we are delighted that Norma remains part of the Award Committee overseeing administration and fund-raising for the Ray Miles Travel Bursary 2017.
The goal of the Bursary is to give an opportunity to teams of dedicated clinicians to gain access to training in DBT in order to set up a comprehensive programme within their service in countries that currently have limited or no provision of DBT.
We are now accepting applications for the Bursary which will look to fund the travel of a team of clinicians to attend the National Intensive Training, delivered either in the UK by BIDBT (November 2018) or in the US to attend an Intensive Training sponsored by Behavioral Tech. The Intensive Training will equip the team with the necessary skills to offer a comprehensive DBT programme for their service. Please follow this link for more information on the course (link to autumn intensive web page).
Eligibility:
Teams must be based outside of the UK and the US
Teams must be between 4-8 individuals including at least one Psychologist or clinician with an extensive background in behavioural psychology
All applicants require a core professional qualification in mental health (e.g. nursing, psychiatry, psychology, social work)
The team must be geographically located close enough to each other to attend a weekly team consult meeting
All team members must read the following texts prior to the training:

Linehan, MM (1993a) Cognitive Behavioral Treatment of Borderline Personality Disorder
Linehan, MM (2014) Skills Training Manual for Treating Borderline Personality Disorder
Bursary Application Process:
Those applying will be applying to attend our Autumn DBT Intensive Programme which is delivered each year in November. Those applying will need to apply anytime between June – September.  To apply the applicants will be expected to complete the attached application form (Click Here to download) and return it to info@dbt-training.co.uk where all applications will be reviewed.  It will be the committee who make the final decision and the successful applicant will be informed by September end.
Funding:
Teams will be expected to initially pay for travel/accommodation and will then be reimbursed by the committee on receipt of travel confirmations. The bursary will only contribute to travel and accommodation arrangements and awarded teams would be expected to pay for the training itself.
Cost of DBT Intensive Training:
Please email info@dbt-training.co.uk for further details on the size of team you wish to send and course fees.