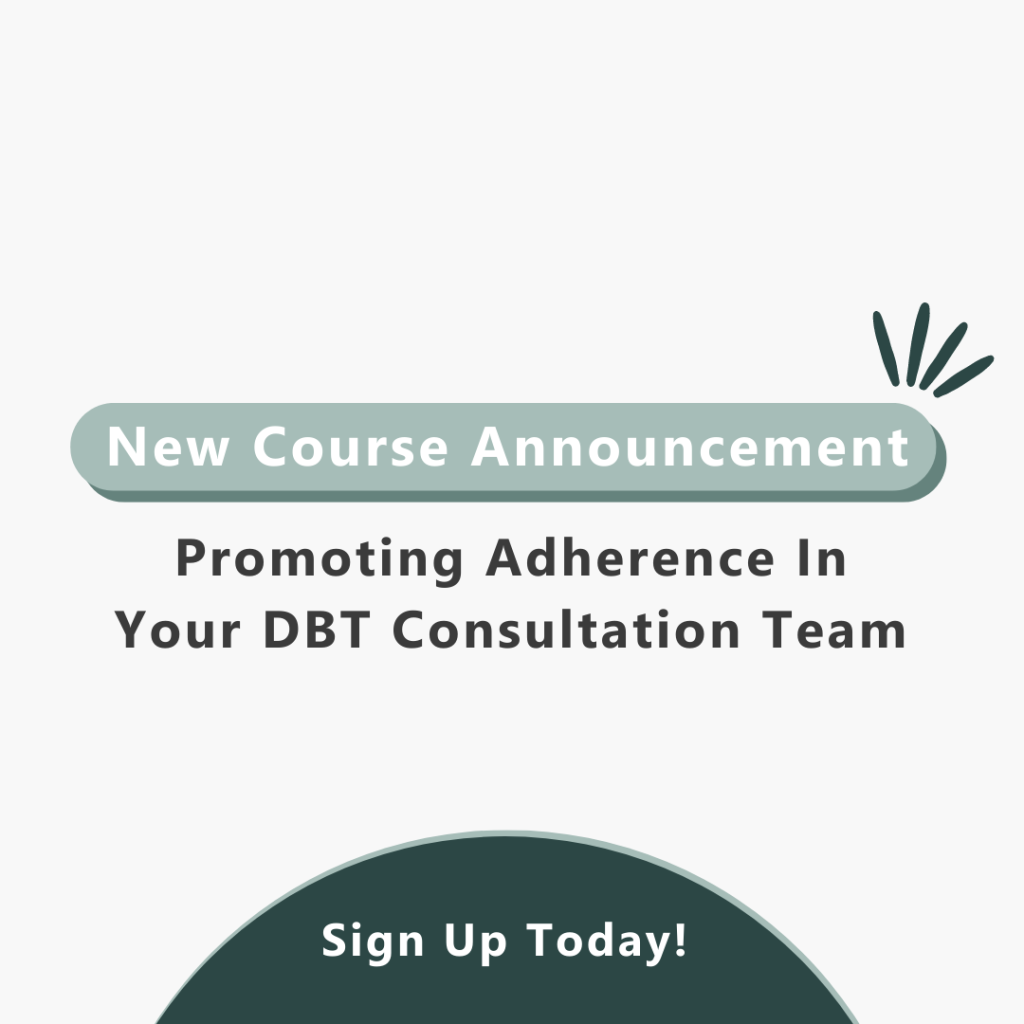 The news is out, we have officially launched our new course!
The course is (insert drum roll…) Promoting Adherence In Your DBT Consultation Team! This two-day course is designed for DBT practitioners who want to expand on their skills in running a successful DBT consultation team meeting. 
The course will include group discussions, case studies and also roleplay, which has been shared as an effective method of learning in our previous DBT courses. 
Some of the learning objectives that will be discussed during this course include the exploration of the relationship between consultation and supervision, enhancing your ability to address therapist emotions within a consultation team setting and also capture the best practices for using consultation and supervision to generate the highest quality of care for future clients. 
See full details of the course here.